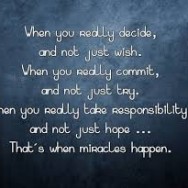 WHERE IS MY MIRACLE?
"A SERMON ON ALIGNING WITH THE WORD TO RECEIVE"
How do you feel about works and salvation? Can one really have faith without any works? Is faith a feeling or an action? Join us in a very down to earth look at the apostles and miracles they witnessed. Is it possible that miracles would cause our friends to believe in Christ? How do miracles happen, who do they happen to and who do they happen through? These are all great questions we hope to answer in this emotional message. Bringing to life the humanity of Bible characters will allow you to contemplate that even you can be a part of miracles.
Podcast: Play in new window | Download