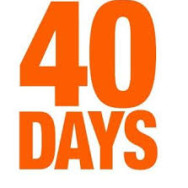 WHAT IS TESHUVAH?
IT IS A 4O DAY PERIOD OF RETURN!
Jonah 3:4-5
And Jonah began to enter into the city a day's journey, and he cried, and said, Yet forty days, and Nineveh shall be overthrown.
 So the people of Nineveh believed God, and proclaimed a fast, and put on sackcloth, from the greatest of them even to the least of them.
The number forty is used many times in scripture to represent testing or repentance. Moses was on the mountain 40 days, the spies checked out the land 40 days, Jesus fasted 40 days. Join us to learn about the 40 day season of preparation we are to set aside each year.
Podcast: Play in new window | Download