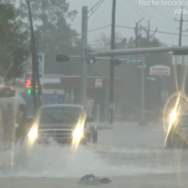 As we all know Hurricane Harvey has devastated several states, the destruction is something out of an apocalypse movie, there are many, many people that need your support and prayers.
The Huffman church is supporting the community in the rebuilding efforts, so we will be taking donations through the GOFUNDME page at www.gofundme.com/huffmanchurch please help support as you can, any amount will help.   100% of the money given will go to help the flood victims on a local level in the Houston/ Huffman Tx. area.
All funds are going through Huffman church and will be used to help the local flood victims with clean up, food, medical needs, and the rebuilding of flood damaged areas.
Prayers for all that this disaster touched.
God Bless.
The Pastors and People of Huffman Church