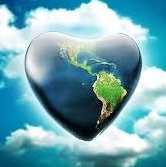 A sermon for the hurting.
A must hear sermon for any and all. Many of us have a hard time accepting the reality that GOD loves them as an individual. Most of us are trying to earn the free gift of our creator's essence. To go through life without accepting unconditional love is to never having seen sunshine. If you believe in GOD and HIS word, this sermon reveals the thoughts and actions that proof HIS love for you.
O love of God, how rich and pure!
  How measureless and strong!
It shall forevermore endure—
    The saints' and angels' song.
Source: http://www.hymnal.net/en/hymn/h/28#ixzz2z9p4R9cg
Podcast: Play in new window | Download