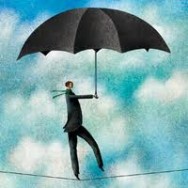 It has been said that one that loves the law is a legalist. It has been taught that a Christian that loves the law must live all the laws to be saved. Yet GOD never taught in his word that his laws would save a man. But he did give us many reasons why he saw we needed the laws of GOD. Continue with us as we keep exploring this first foundation of GOD's 613 instructions. As always we suggest you complete the three prior lessons first.
Psalm 119:165  Written by King David "Great peace have they which love thy law: and nothing shall offend them".
Psalm 119:97-105 : O how love I thy law! it is my meditation all the day. Thou through thy commandments hast made me wiser than mine enemies: for they are ever with me. I have more understanding than all my teachers: for thy testimonies are my meditation. I understand more than the ancients, because I keep thy precepts. I have refrained my feet from every evil way, that I might keep thy word. I have not departed from thy judgments: for thou hast taught me. How sweet are thy words unto my taste! yea, sweeter than honey to my mouth! Through thy precepts I get understanding: therefore I hate every false way. Thy word is a lamp unto my feet, and a light unto my path.
Podcast: Play in new window | Download