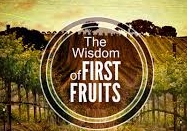 First fruits is the third of the seven Feasts of the Lord. It was on this feast that Jesus was resurrected.
1 Corinthians 15:20 But now is Christ risen from the dead, and become the firstfruits of them that slept. But every man in his own order: Christ the firstfruits; afterward they that are Christ's at his coming.
You will learn of the three harvest feasts in Israel and how they are a picture of the three harvest of souls in the earth.  First Fruits were a type of terumah that was akin to, but distinct from, terumah gedolah. While terumah gedolah was an agricultural tithe.
Podcast: Play in new window | Download
Read More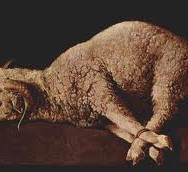 Did you know when you brought your sacrificial animal to GOD that the offeror was not inspected, but only the offering was to be examined? Join us as we learn the amazing reality of this concept. The term offering as found in the Torah in relation to the worship of Ancient Israel is mainly represented by the Hebrew noun korban (קָרְבָּן) whether for an animal or other offering. Other terms include animal sacrifice (zevahזֶבַח), traditionally peace offering and olah, traditionally "burnt offering." In Hebrew the noun korban is used for a variety of sacrificial offerings described and commanded in the Hebrew Bible.
Romans 12:1: I beseech you therefore, brethren, by the mercies of God, that ye present your bodies a living sacrifice, holy, acceptable unto God, which is your reasonable service.
Podcast: Play in new window | Download
Read More