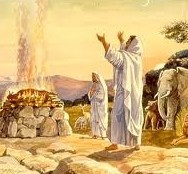 Join us as we find Messiah pictured in the ingredients of the meal offering.
This grain offering man was to bring to GOD was actually seed. The meal offering is the only offering man was given his choices on how to prepare it before being offered to GOD. Out of the many sacrifices GOD ordained, why is this meal offering the only one that is not a blood sacrifice? Could it be that this is the sacrifice that represents our worship? Grab a note pad, listen and enjoy as we go behind the scenes of Old Testament teaching as a foundation for faith.
Podcast: Play in new window | Download
Read More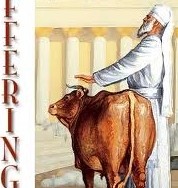 Leviticus 2:1: And when any will offer a meat offering unto the LORD, his offering shall be of fine flour; and he shall pour oil upon it, and put frankincense thereon:
In the above scripture the meat offering is a grain or meal offering. The word meal in Hebrew is minkhah meaning gift. With this gift offering we can already see how it will point to the Messiah as well as the Holy Spirit which is the gift from GOD. We easily may recognize the oil poured upon this sacrifice points to the anointed one, Christ. Another amazing typology of this offering is how the required frankincense of this offering is harvested from a tree. Join us as we explore the 13 different bread offerings GOD ordained in the temple.
Podcast: Play in new window | Download
Read More