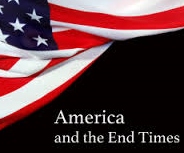 This week in Bible prophecy: Lesson Two we will examine how the seventy nations come from the loins of the eight souls that step off the ark into a cleansed earth, a new world. Noah will appoint specific responsibilities to each of his three sons. As with all snap shots of Biblical history recorded in our Bible, it is not an accident that Noah has three sons. Man is a three part being comprised of: Body, Soul, and Spirit. Shem will be the son from which the spiritual side of man will develop. Today the three great religions of the earth: Christianity, Judaism, and Muslim stem from Shem. We are tracing the development of an end time, unnamed nation that is pivotal in Bible Prophecy. Accuracy in identifying this nation requires an understanding of who the people were, and what their prophesied purpose was that would establish the last great nation on earth.
Genesis 10:5
5 By these were the isles of the Gentiles divided in their lands; every one after his tongue, after their families, in their nations.  
Podcast: Play in new window | Download
Read More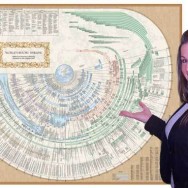 Pastor Kearse compiled this timeline of the Holy Land as a reference in your weekly study. This will provide you with a big picture of the major events in biblical history relating to the land of Israel.  The Hebrew Bible (Tanakh) or Christian Old Testament indicates the passage of time and thus gives a chronological calibration to biblical history by means of various genealogies, generations, reign-periods, and other means.The passage of time in the earlier passages of Genesis is indicated by counts of generations: an individual lived so many years, begat a son, and died at such and such an age: when the ages at each birth of a new generation are added together, the result is the total number of years elapsed. In later books the passage of years is calibrated to events in the overall narrative (e.g., 1 Kings 6:1 states that the building of the Temple of Solomon began in the 480th year from the Exodus), or by inter-relationships of the reigns of kings (e.g., king A of Israel came to the throne in year X of king B of Judah and ruled Z number of years, for example in 1 Kings 15:25-28).
Read More