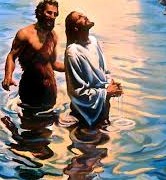 BAPTISM OF WATER PART THREE 
A 50 minute summation of the doctrines of immersion, mikvah, baptism, and ritual sprinkling. Some of the topics discussed on this subject are: The New Testament opens with John the Baptist immersing people in the Jordan River at the place of the crossing where Israel had entered the Promised Land. Not one time does anyone ask John what this ritual of baptism was (Why not?). Moses 1500 years earlier had the people immerse to prepare to meet GOD. This lesson opens our understanding of the similar task of John preparing people to meet the LORD. Is getting wet enough to validate a baptism? How are the grave, the womb, and an immersion pool (mikvah) considered to have similar characteristics?
Podcast: Play in new window | Download
Read More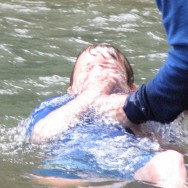 BAPTISM or BAPTISM'S From Paul's statement in Hebrews we find there are many "Baptisms" Enjoy this deep subject with us as you immerse yourself for the next 36 minutes into the clarification of doctrines concerning baptism.  This subject is continued in lesson three at a deeper level.
Hebrews 6:1-2 Therefore leaving the principles of the doctrine of Christ, let us go on unto perfection; 2 Of the doctrine of baptisms, From Christ's example and instructions on the subject of immersion (Baptism), any confusion of today's doctrines on Christian immersion can be clarified.
Mark 16:16  He that believeth and is baptized shall be saved; but he that believeth not shall be damned.
Podcast: Play in new window | Download
Read More