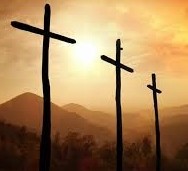 This lesson takes an in depth look at the time line of the crucifixion of Christ as occurring on a Thursday. It then walks thru the scripture which deal with the three days of Jesus being in the tomb, and concludes with his resurrection on the third day being early Sunday morning. It is a must understand teaching for those who have questioned the tradition of Good Friday being the day Christ died. Many have quietly understood you cannot have a Friday crucifixion and a Sunday resurrection and make three days and nights in the tomb work. Here you will be given a scripturally correct answer for this incorrect tradition of Good Friday.
Podcast: Play in new window | Download
Read More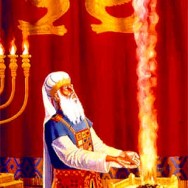 DAY OF ATONEMENT CONTINUED FROM LESSON 32
Fifty minutes of explanation on the high priests preparatory rituals to enter the holiest place on earth. Subject matter covered in this lesson: Garments of high priest that must be worn, why were his golden garments traded for his white garments on this day,  the garment gambled for at CHRIST's crucifixion, First of five immersions that were commanded to be observed on this day, why the high priests first immersion of the five takes place over the water gate to the temple court yard, why the night watchman had his priestly garment set on fire by another priest, a scriptural reference to this incident be Christ himself, and much more. Other mentions of interest are the resurrection of the dead beginning at the City of Hebron in the cave of Machpelah (Gen. 50:13.). How the opening of the gates of the temple could be heard in Jericho 22 miles from Jerusalem. Get your note pad out, identify the pause button on the audio lesson, write your questions and send us an email. Grow in GOD through knowledge of his WORD
Romans 10:17 : So then faith cometh by hearing, and hearing by the word of God.
Podcast: Play in new window | Download
Read More