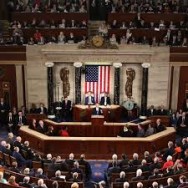 A brief synopsis of where America started and where America is today in 2014.
Many statistics are given in this lecture, as well as historical facts, Supreme Court rulings, and current changes in our laws. Regardless of what one believes or how one has voted, here is the "State of the Union" with no political filtering.
Hebrews 10:23-25 "Let us hold fast the profession of our faith without wavering; (for he is faithful that promised;) And let us consider one another to provoke unto love and to good works: Not forsaking the assembling of ourselves together, as the manner of some is; but exhorting one another: and so much the more, as ye see the day approaching".
Podcast: Play in new window | Download