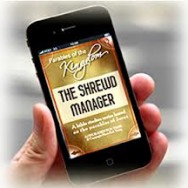 Luke 16:8  "And the lord commended the unjust steward, because he had done wisely: for the children of this world are in their generation wiser than the children of light".
It is the above scripture contained in the "Parable of the Unjust Steward" that scholars divide on the meaning of. This is the toughest parable for one to truly understand the moral of. Pay close attention as we embark upon the journey of understanding Jesus through his words.
How can one be just, and commend an unjust action? Listen to this lesson which attempts the unraveling of this very question. 
Podcast: Play in new window | Download