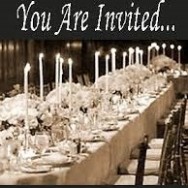 Matthew 22:1-2 
1  And Jesus answered and spake unto them again by parables, and said,
2  The kingdom of heaven is like unto a certain king, which made a marriage for his son, 
This audio lesson covers three parables that deal with eschatology. (End time)
As each of these three parables build on the point of the proceeding parable the message to the Religious Leaders intensify. We close with the famous parable of the "Invitation to the Wedding Supper", explaining the hidden nuances as we go. These three back to back parables of the Master scream a message that need be understood. When one is told by Christ that cheaters, and harlots will enter the Kingdom before you will, it is time to listen-up!
Podcast: Play in new window | Download