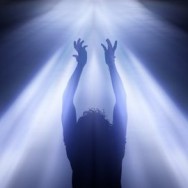 BORN AGAIN OF THE SPIRIT
 A continuation of lesson five on the immersion of the Holy Spirit.
John 3:5 : Jesus answered, Verily, verily, I say unto thee, Except a man be born of water and of the Spirit, he cannot enter into the kingdom of God.
Many people believe and obey water baptism, but have little knowledge of the Spirit baptism Christ made available to all believers. We endeavor to give Biblical pictures from the Old and New Testament showing GOD'S plan for man to receive again what the first man Adam lost.
1 Corinthians 15:45-46: And so it is written, The first man Adam was made a living soul; the last Adam was made a quickening spirit.  Howbeit that was not first which is spiritual, but that which is natural; and afterward that which is spiritual.  
This lesson will paint the picture of how GOD sees man's first born nature, and why GOD himself sent the death angel to slay all the first born. Cain was a first born, he was the first murderer, and Esau was a first born, GOD said he hated him.
Romans 9:13 : As it is written, Jacob have I loved, but Esau have I hated.
Join us as we look into the mystery of the first born and understand why Christ said: "You must be born again."
Podcast: Play in new window | Download