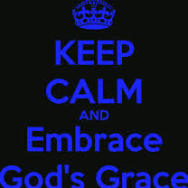 The number one reason I have witnessed individuals ending a relationship with GOD is condemnation, and not sin. We need a great awakening on how our Creator is for us, loves us, and readily forgives us of our mistakes. True faith is based on GOD'S word, and GOD'S word says he is for us.
Exodus 34:6-7 The LORD, The LORD God, merciful and gracious, longsuffering, and abundant in goodness and truth,
Keeping mercy for thousands, forgiving iniquity and transgression and sin,
John 3:17   For God sent not his Son into the world to condemn the world; but that the world through him might be saved.
Podcast: Play in new window | Download