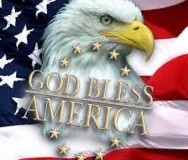 We cover Daniel's interpretation of King Nebuchadnezzar' the king of Babylon's dream he dreamed about 600 years B.C.
Our news channels are filled in the year 2014 with the country of Iraq. Babylon was located in modern day Iraq a few miles from ancient Babylon. When we hear of Mosel Iraq, it is built on the ruins of the ancient city Nineveh, which Jonah was called to prophecy to. Abraham was called of GOD when he was in UR. Ur also was located in what we call modern day Iraq.
In Nebuchadnezzar's dream we are given the number of kingdoms that will rule before Christ returns. Understanding this prophetic dream is pivotal in understanding the book of Revelation, and end time events. Prepare to take notes for review as our lessons progress to "America in Bible Prophecy".
Podcast: Play in new window | Download