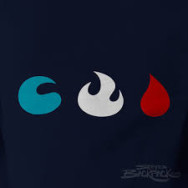 APPLYING THE BLOOD, WATER AND SPIRIT
1 John 5:8
 And there are three that bear witness in earth, the Spirit, and the water, and the blood: and these three agree in one.
Join us in Lesson one concerning the agreement of; "Blood, the Water, and the Spirit" in our transformation process into Christians. We find hidden in scripture from the flood in Genesis to the throne room in Revelation a repeating pattern of these three elements used to purify man for HIS kingdom.
Podcast: Play in new window | Download