Our Creed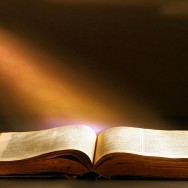 Creed of Huffman Church
I believe in the one God that is expressed and explained in the context of the Bible.
I believe this one GOD is the Father of all, Creator of all that exists.
I believe Jesus is the Christ, our Messiah, and only Savior, the Son of GOD.
I believe in the Holy Spirit of GOD.
I believe GOD'S will is to empower me with the Holy Spirit to live a victorious life, and this empowerment is a gift imparted to believers.
I believe the Bible is GOD'S written word, which is his guide of instruction, correction, and will for man.
I believe a professing Christian's faith leads to exemplifying the word of GOD in their character and behavior.
I believe that Jesus the Christ was crucified until fully dead, his body was in a tomb for three days, and the third day he came out of the tomb fully alive.
I believe I need to confess I am a sinner and in need of a savior.
I believe I need to accept Jesus Christ the Son of GOD as the only Savior.
I believe I need to die to my old nature and be symbolically buried with Jesus Christ thru the act of full immersion water baptism.
I believe I need to be spiritually reborn by being immersed in the Holy Spirit, symbolic of the resurrection of Jesus Christ.
I believe in a day when believers who have died along with believers who will still be alive on earth shall be gathered into the city of the New Jerusalem, which is the city of GOD in the heavens.
I believe the same Jesus Christ that ascended will return to earth and establish a righteous kingdom of which he shall be the King of Kings.
I believe the Bible has the final say on what is proper and what is not an acceptable practice in the life of anyone professing Jesus, and even more so on any who are in leadership capacities.
I am a believer!