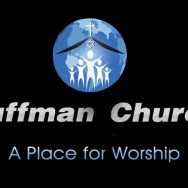 Welcome to Huffman Church
Come and experience fresh worship, inspiring messages, and down-to-earth Christian believers. We come from all backgrounds and all walks of life as we gather on Sunday mornings to encourage one another in the love and grace of GOD. The message of our ministry team is diverse, eye opening, scripturally educational and always relevant to the vicissitudes in our life. If a Word based church is your desire, you will be overwhelmed by the depth of knowledge you may draw from here at Huffman Church. If the tangible presence of GOD'S SPIRIT has been a hunger in your life, many of our services are blessed by HIS real anointing. This presence is received by children, teens, and adults, the result being the same in each age group. That result is a personal desire to know more of the love of GOD, and to share GOD'S love. The congregation majors on relationship with Christ and minors in religious traditions. The pastors are not police officers for GOD, but examples of what a personal walk with Christ can produce. Family values, integrity, truth, trust, faith, righteousness, character, personal responsibility, and spiritual balance are repeated themes in our Bible lessons. These biblical teachings when applied provide the peace, love, joy and success we experience as we walk in the footsteps of the Messiah, Jesus the Christ!
From the families of Huffman Church,
Receive our heartfelt invitation,
WELCOME!